MDR Common Specifications
The concept of Common Specifications in MDR is not entirely new, it was already introduced in the MDD/IVDD.
Introduction
As per the EU MDR directives & regulations, all medical devices must meet certain general requirements before placing the devices in the market. These general requirements are a part of the technical documentation and can be derived from harmonized standards. EU MDR regulations & directives allow manufacturers to use these standards containing specific criteria's as evidence. In-sufficient or non-availability of such standards leads to lack of specific criteria, which can be overcome by Common Specifications.
Implementation
The EU MDR Commission perceives itself to be entitled to implement common technical specifications where no harmonized standards exist or where they are not sufficient. Amongst the many tasks assigned to the Medical Device Coordination Group (MDCG) in the Article 105, one task is to contribute to the development of standards, common specifications and of scientific guidelines, including product specific guidelines. The expert panels & laboratories contribute to articulating and refining appropriate guidelines and common standards (Article 1).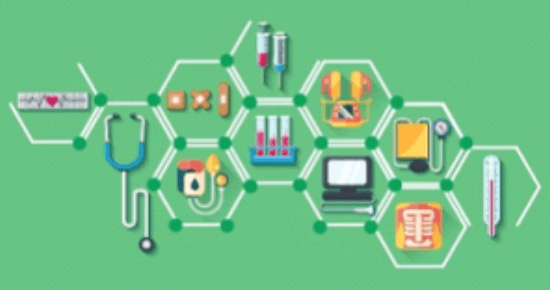 The regulations give the EU Commission authority to prepare a CS in three situations – where:
1) no harmonized standards exist;
2) where relevant harmonized standards are considered insufficient; or,
3) there is a need to address public health concerns.
The MDR's preface says: The Commission should be empowered to lay down common specifications which provide a means of complying with the general safety and performance requirements, and the requirements for clinical investigations and clinical evaluation and/or post-market clinical follow-up, laid down in this Regulation.
It further states: "MDR Common specifications ('CS') should be developed after consulting the relevant stakeholders and taking account of European and international standards".
Scope of MDR Common Specifications:
The commission is entitled to define Common Specifications for the following regulatory areas:
General safety and performance requirements, including physical and chemical characterization, microbiological and biocompatibility tests as well as mechanical, electric, electronic or non-clinical toxicology studies (Annex I).
Risk management.
Performance assessment and performance testing after having placed the device on the market.
Clinical investigation, clinical evaluation and / or clinical follow-up after placing on the market.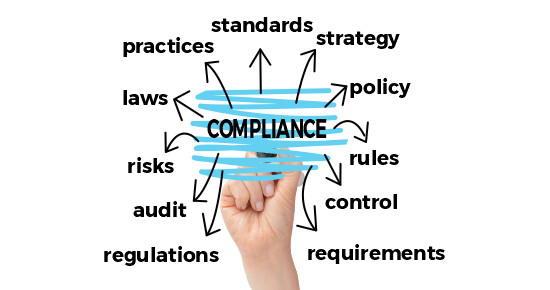 These are referred to as devices without an intended medical purpose and are listed in Annex XVI of the MDR KK. Examples include contact lenses without a corrective function and dermal fillers.
The Commission is specifically directed to adopt CS on application of risk management and clinical evaluation regarding safety of devices without an intended medical purpose. Manufacturers of these products have to comply with the relevant CS for those products. These CS are not to be used for conformity assessment of similar devices with a medical purpose.
MDR CS may also be used in the area of reprocessing single-use devices, the requirements will cover risk management, validation of procedures for the entire process, product release & performance testing, quality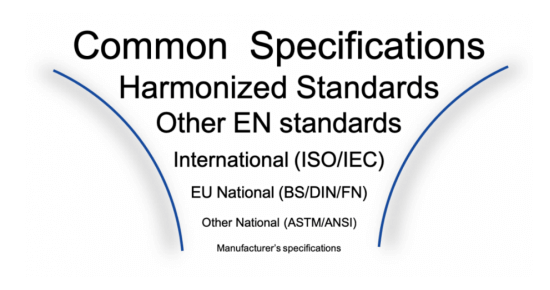 Common Specification
technical documentation (set out in Annexes II and III)
Processing (including verification, validation, quality management)
As with harmonized standards, devices that are in conformity with a CS are presumed to be in conformity with the requirements of the Regulation covered by that CS. However, the regulations go on to state unambiguously that manufacturers have to conform with the CS unless they can rationalize that they have adopted solutions that ensure a level of safety and performance that is at least equivalent.
management system, reporting of incidents and traceability of reprocessed devices.
Responsibility of the Manufacturer
Compliance: Manufacturer's must comply with CS, unless they can justify that they have adopted solutions that ensure the level of safety and performance that is at least equivalent.
Declaration of Conformity: the Doc must reflect all the applicable CS along with respective harmonized standards.
CS in Technical documentation: The reports of all safety and clinical performance studies must reflect all the applicable harmonized standards and CS.
Post market clinical follow up: The plan for clinical follow up post market release of the product should reference all the applicable CS and standards.
Responsibility of the Notifying body
During audits and assessment of technical documentation, notified bodies must review compliance with common specifications even if the manufacturer does not reference them.