Declaration Of Conformity
The Medical Device Regulations impose an obligation for the manufacturer to draw up a Declaration of Conformity (or 'EU Declaration of Conformity') as a part of the conformity assessment procedure. The Declaration must be issued before the medical device is placed on the market in Europe.
This document on Declaration of Conformity is an evidence that the manufacturer of a CE marked medical device confirm its compliance to the safety and performance requirements of the applicable legislation.
This document on Declaration of Conformity can be considered like a promise on the honor that the manufacturer respect the rules defined. This document represent a legal obligation.
The Declaration of Conformity (DoC) should be created and signed after the technical file is compiled. It should be done after the manufacturer is ready to guarantee that their product meets the requirements of specified EU regulations and other relevant standards. By drawing up and signing the EU Declaration of Conformity (DoC), the manufacturer assumes responsibility for the compliance of the product.
As the product's manufacturer, you bear the sole responsibility for declaring conformity with all requirements. Before doing so, you must:
Ensure conformity with all relevant EU-wide requirements.
Determine whether you can assess your product by yourself or if you have to involve a notified body.
Assemble a technical dossier documenting conformity.
Draft and sign an EU declaration of conformity.
Once your medical device bears the CE marking — if the competent national authority requests — you must provide them with all the information and supporting documentation.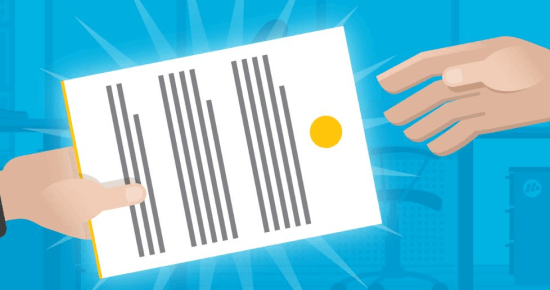 Responsible Person: The Declaration of Conformity (DoC) need to be signed by the Management Representative / Person responsible for Regulatory compliance / Owner of the company, which will give him the power and responsibility to say that the product have fulfilled all the applicable requirements.
CONTENTS OF (Declaration of Conformity) DoC AS PER ANNEX-IV OF MDR:
Identification of company
Name

Trademark

 Single Registration number (SRN)
Manufacturer SRN

Authorized representative SRN

 Contact Details
Place of Business

Manufacturer

Authorized representative

 Basic UDI-DI
For device identification
 Product Identification
Name

Tradename

Code

Catalogue number

Intended Purpose

Other reference

Risk Class
As defined by Annex VIII of the Medical Device Regulation MDR 2017/745
 Common Specifications (CS) &   Applicable standards
List the standards or Common Specifications used for the device.
Notified Body
Name

NB identification number

Description of the conformity procedure

The CE certificate number

Any other information
This is up to each manufacturer
Statements
This declaration of conformity (DoC) is issued under the sole responsibility of [insert Manufacturer name]

The device covered by the present EU declaration is in conformity with the EU MDR 2017/745 and with the [OTHER UNION LEGISLATION applicable]

Signature
Place and date of issue

Name and function of the person who signed

If applicable the indication for and on behalf of who this person signed

signature
For more information, Contact
MAVEN PROFCON SERVICES LLP
Address: C-1209, Titanium City Centre,
Near Sachin Tower,
Anand Nagar Road, Satellite,
Ahmedabad, Gujarat 380015 India
Phone No: 079-40026222 / 40046222
E-mail us at: admin@mavenprofserv.com