Clinical Development Plan (CDP)
Is your notified body asking you for a "Clinical development plan" and you are unaware of what that means? The stringent regulation (EU MDR) has brought in a lot of changed requirements and the notified body are putting a lot of emphasis on the compliance of these.
The MDR provides a complete list of criteria for the ongoing conduct and documentation of a clinical Evaluation in Annex XIV, where we first meet the term "Clinical development plan" (CDP).
Although there is no official definition of the CDP, one may simply be defined as follows, it is a complete overview of the device investigation study, design, development, pre-clinical and post-market study. It indicates a progression from exploratory investigations, such as first-in-man studies, feasibility and pilot studies, to confirmatory investigations, such as pivotal clinical investigations, and a PMCF [Post-Market Clinical Follow-up] as referred to in Part B of this Annex with an indication of milestones and a description of potential acceptance criteria.
It is also important that at each of these stages of investigation and study, the Clinical Development Plan indicates potential acceptance criteria. Manufacturers should also consider what happens when acceptance criteria are not met. For example, what decisions or actions are required to fulfil those unanswered questions?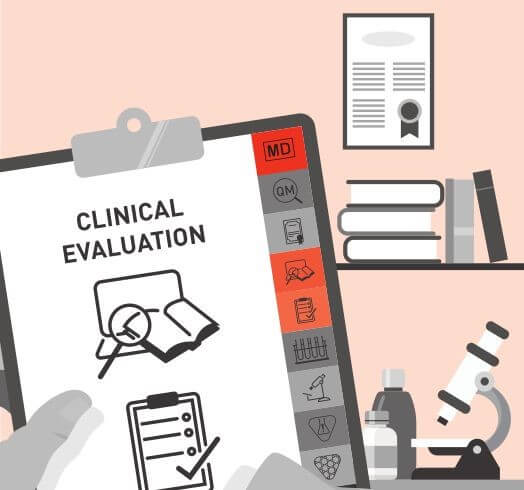 A clinical development plan is a subpart of a clinical evaluation plan which aims at the devices which are going for clinical evaluation or the devices undergoing clinical investigations in the future. It is an important tool that helps the manufacturer to establish the extent of the clinical evaluation planning for their medical devices. The clinical development plan is a prerequisite for clinical evaluation, where manufacturers make a strategy for clinical evaluation based on medical device design data, clinical investigation, preclinical data, and post-market data.
Following points shall be considered for the clinical development plan:
Design and development phases of medical devices
Post-market clinical follow-up activities, First-in man studies
Preclinical studies
Post-market studies
end-user feedback
Usability study reports
Information where the manufacturer plans to perform clinical investigations ('off-label' study) to expand the indications of the medical device in the future
In detail expected outcomes of the above-mentioned investigations
A well-prepared clinical development plan helps manufacturers establish the safety and performance claims for the medical device in scope with an approach to how the clinical evidence needs to be gathered to justify all the claims. The purpose of this document is to have a well-established strategy in order to develop a clinically safe product with the desired performance.
If you are in the design phase of your device and want to prepare this Clinical Development Plan or if you are already marketing the device and want us to take care of this requirement to demonstrate compliance for CE certification of your medical device, please reach out to us.
Author: Praful Patil